Shaun Street has been the side man for many famous & infamous musicians including Courtney & Chris Murphy.
Shaun loves performing as an acoustic soloist, singing the songs he loves, grew up with and had requested.
Shaun has performed solo for:
Belgian Beer Cafe
Greenwood Tavern
Port Kennedy Tavern

Kalamunda Water Park

Brooklands Tavern

The Swinging Pig

Northlands Tavern

Private functions

LED Goldfields

FMG Rail Camps

Many FIFO wet messes throughout WA

Malaga Markets

JB O'Reilly's

Peel Alehouse

Gloucester Park

Durty Nellies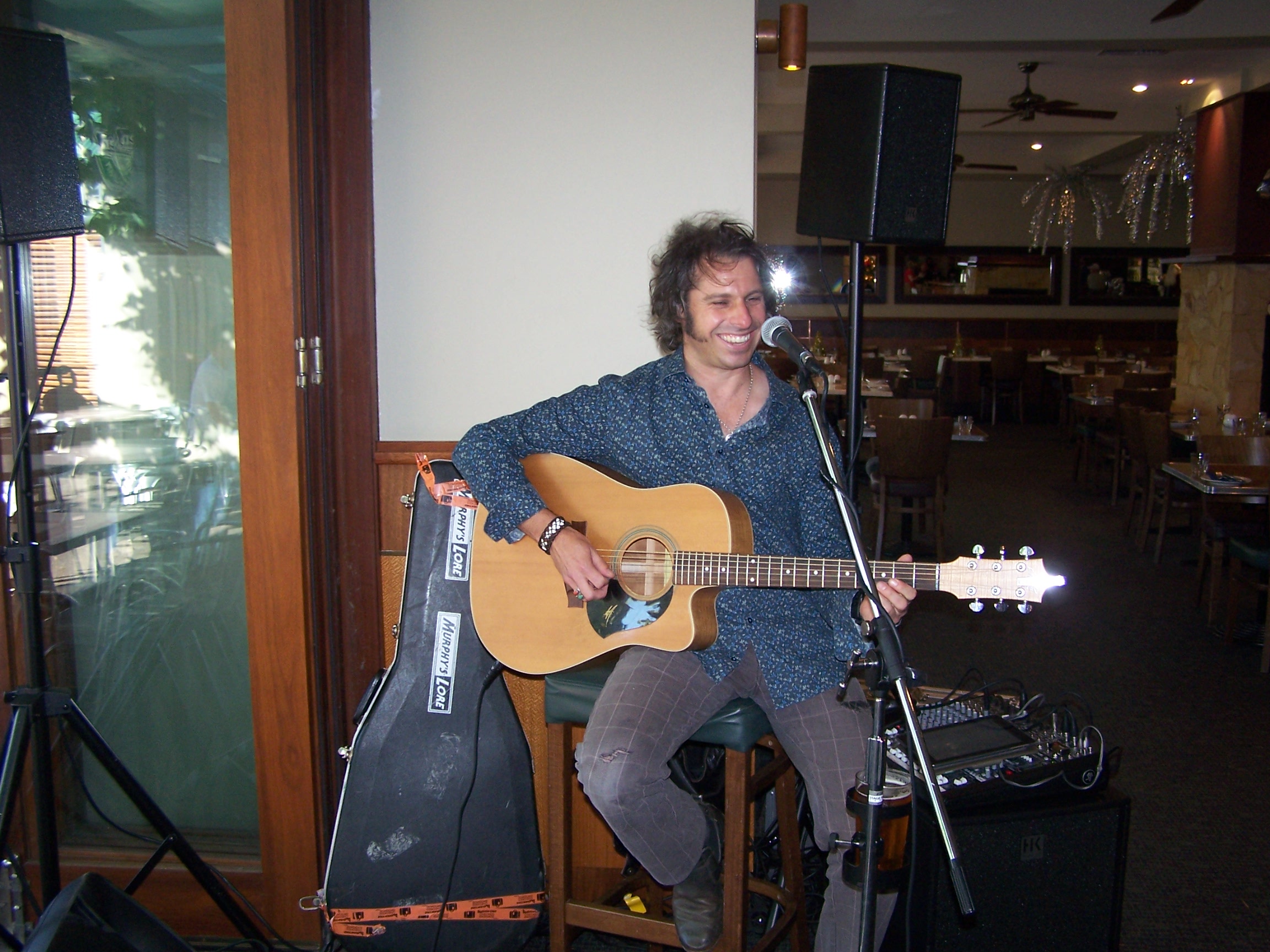 Streety's Open Mic Night
Shaun's a music teacher by day & this basis makes him the perfect Open Mic Night host. Encouraging, organised, supportive & entertaining.
FMG Rail Camps
Hale Road Tavern
Rockingham Hotel
Shaun's repertoire is always evolving, but here's a quick run down....
500 Miles
April Sun in Cuba
Bad Moon Rising
Better Man
Cats in the Cradle
Cold Shot
Dock of the Bay
Dumb Things
Eagle Rock
Easy
Father & Son
Free Fallin'
Good Riddance (Time of Your Life)
Heart of Gold
Here Comes the Sun
Hotel California
In Between Days
In the Summertime
Jessie's Girl
Jumping Jack Flash
Khe Sahn
Last Kiss
Love Struck Baby
Moondance
Mustang Sally
Never Tear Us Apart
No Woman No Cry
Proud Mary
Rising Sun
Romeo & Juliet
Space Oddity
Steal My Kisses
Stuck in the Middle
Take it Easy
To Her Door
Ventura Highway
Wish You Were Here
Wonderwall
You've Got a Friend
You've Got to Hide Your Love Away
Ziggy Stardust